People like Addison Rae and Charli D'Amelio making millions off of dancing and making short videos might have you wondering how to make money on TikTok. While being a young, attractive, talented influencer with a huge fan base can definitely give you a leg up, it's not the only way for TikTok to be profitable.
TikTok actually has several ways for you to make money on the platform or while using it as a traffic source. This includes their on-platform TikTok Shop feature, getting paid for views, paid sponsorships, and livestreaming. Making money on social media has never been easier and is becoming more accessible and profitable for small businesses and individual users.
TikTok currently has around 1.2 billion monthly active users and is estimated to reach 1.8 billion by the end of 2022. Its revenue generation continues to increase by over 100% every year with 2021 generating $4.6 billion. This is an increasingly fast growing market that would be foolish to leave untapped.
How To Make Money on TikTok
TikTok Creator Fund
The TikTok Creator Fund is a monetary fund made to reward creators for posting their own content. A bit different than platforms like YouTube or Twitch where an ad revenue sharing model is offered, TikTok's Creator Fund pays out users simply based off the number of views, all though they more in-depthly state it as:
'The funds that each creator can earn are worked out by a combination of factors; including the number of views and the authenticity of those views, the level of engagement on the content, as well as making sure content is in line with our Community Guidelines and Terms of Service.'
How Much Does TikTok Pay
TikTok seems to have not released clear cut, solid figures for how much you will get paid for views but the general consensus seems to be that TikTok pays around 2 to 5 cents for every 1,000 views. For example, if you have a video that has 1M views, you will earn anywhere between $20-$50.
You are able to withdraw money earned on TikTok daily. There is a minimum of $100 and the maximum is $1,000 per day. You will need a PayPal account to request withdrawals and can expect payments to be processed within 24-48 days.
How To Join TikTok Creator Fund
-Have at least 10,000 followers
-Have at least 100K authentic video views in the last 30 days
-Based in the US, UK, France, Germany, Spain or Italy.
-Are at least 18 years old
-Account that fits with the TikTok Community Guidelines and Terms of Service
To join the TikTok Creator Fund program you must have a Pro account. You can easily change your personal account to a Pro account if necessary. Just go to the "Manage Account" option under Settings in the app and hit "Switch to Pro Account."
If you meet the TikTok Creator Fund eligibility requirements you can apply within the TikTok app. Open your account settings and click on Creator Tools. There you will see TikTok Creator Fund where you can submit your application.
TikTok Shop
TikTok rolled out their TikTok Shop feature which allows sellers to showcase and sell their products on TikTok. As a seller, you add products to your TikTok Shop and are able to sell your products on the videos you post, through livestreams, or through a product showcase tab on your profile.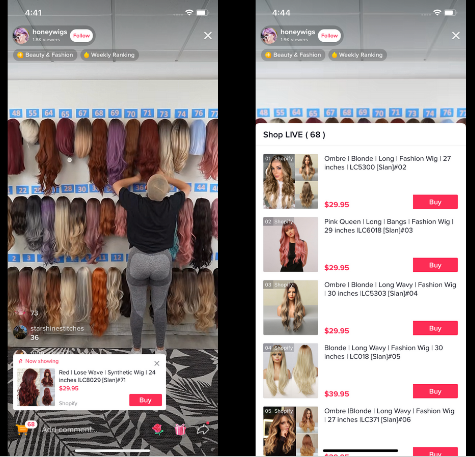 Users can easily click a shopping cart button on your video or livestream and be lead to your TikTok Shop where they can purchase your products. The TikTok Shop Seller Center is where you can sign up your shop, add your products, see orders, finances, and create promotions. TikTok Shop is a great feature if you have your own products to sell, are selling affiliate products, or if you're just drop-shipping.
Paid Sponsorships
If you have a large following another way to make money on TikTok is through paid sponsorships. Sponsorships are when a brand or company will give you compensation to promote their products. Companies will pay you to make a post about their products usually paying according to the level of 'influencer' you are.
Micro Influencer: (between 1,000 – 50,000 followers) – $10-$500 per post
Mid-Tier Influencer: (between 50,000 – 500,000 followers) – $500-$1000 per post
Macro-Influencer: (between 500,000 – 1,000,000 followers) $1,000 – $5,000 per post
Mega-Influencer: (1,000,000+ followers) $5,000+ per post
Once you reach the requirements of being over 18, having 100k followers, receiving 100k likes over the past 30 days, and having 3 videos posted in the last 30 days, you will be invited to the TikTok Creator Marketplace. There brands can see your metrics and will reach out to you if your content and audience is a good fit to promote their products.
There are also many other companies that offer services to connect companies and content creators for paid sponsorships. These companies act as a middle man or agent and may require a fee. Some popular ones include:

Chamboost
Brybe
Grapevine
WhoSay
Activate
Popular Pays
Tribe
Acorn
Collectively
You can also contact brands directly. Find their contact information from their website, LinkedIn, or social media profiles and send them your media kit. A media kit is basically a digital profile you can send to potential sponsors that includes information about you, your content, # of followers, and price you charge for promotion. You can easily find free media kit templates online to see how to design your own.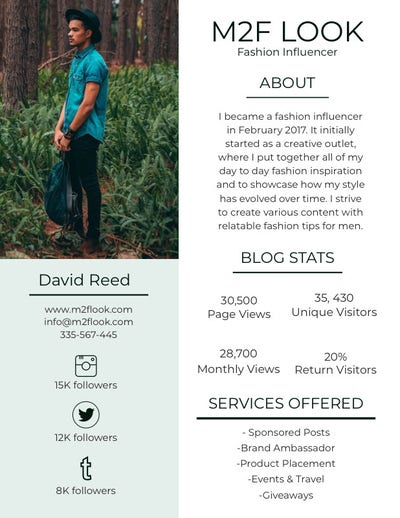 Off-Platform Sales
If you're not interested in selling your products on the TikTok platform, TikTok is also an incredible organic traffic source to direct users to your website for off-platform sales. To add a link in your TikTok bio, you need to have at least 1,000 followers as well as a business account. If you're currently on a personal TikTok account, you can easily change it to a business account in Manage Account. Once you meet the requirements you can advertise your website or products.
Unlike other social media platforms like Twitter and Instagram, you don't need a huge following to get a lot of views on TikTok. TikTok's algorithm helps users see content that would interest them rather than just showing the most popular creator's content. If you create interesting, entertaining content, there will be a higher chance of people interacting with it and it will be added to more and more user's content suggestions.
Livestream
Selling products via TikTok Shop on livestream is a method of making money on TikTok already mentioned, but did you know you could also make money by just hanging out on livestream? TikTok has a similar livestreaming platform like Twitch and YouTube where users can send 'LIVE Gifts' to the livestreamer.

These gifts, which are sent as cute animated images on screen, can then be exchanged for 'Diamonds' by the streamer which can then be exchanged for real currency. Each animated gift emoji has a point value attached to it which is about equal to $0.01 per coin. Each Diamond equals about half a cent $.005 since TikTok takes around a 50% cut. So if you receive a gift that costs 1,000 points when you convert the gifts to Diamonds you will receive $5.00.
You're able to stream any type of content you'd like so long as it falls under the Community Guidelines. Most of the popular and most profitable livestreams seem to be ASMR, mukbang, make-up, fashion hauls, gossip/drama channels, gaming, educational, viewing funny memes, or just users hanging out with their viewers. If you have a large or very interactive following, doing regular livestreams can be very profitable and will give your fans and viewers a chance to show their appreciation to you through LIVE Gifts.
Monetize website traffic with ProPush